The Carleton Systems and Computer Engineering Society (SCESoc) is a society for the students of the Systems and Computer Engineering Department, which includes Biomedical and Electrical, Communications, Computer Systems, and Software Engineering.
We hold a large variety of events, such as professional and technical skill development workshops, social gatherings, and networking opportunities. Our goal is to help anybody (and everybody) branch out in SCE related fields, and have fun while doing so!
President: Nikita Yovchev
3rd Year Biomedical Electrical Engineering.
I've been with SCESoc since my first year in University, and seen the society grow so much in that time. I love coding, biology, and cooking! I'm currently on COOP at Ericsson, working on multiple projects. A fun fact about me is that I probably spend more money on bubble tea than I have on my tuition.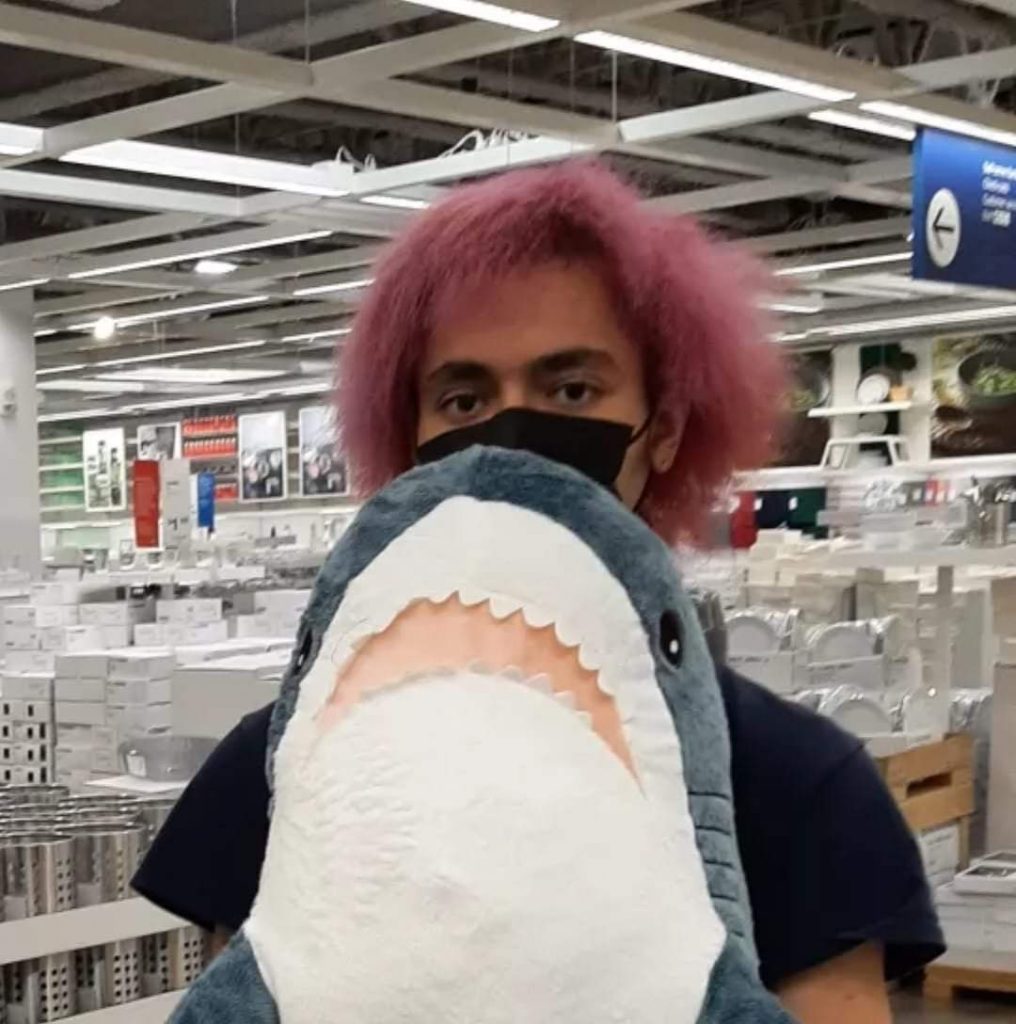 Vice President Finance and Administration: Zahira Bakr
3rd Year Software Engineering.
Since my first year, I've fallen in love with the Engineering community at Carleton and I've been a director with SCESoc since then, and so I wanted to take on more and become an executive! Making sure the gears that power SCESoc are working well is my main job, as well as supporting the rest of the executive team. I'm usually working on my own projects and I love working with 3D printers. This past year I put together Carleton's first ever lettuce club, and sometimes I enjoy cooking with ghost peppers!
Vice President Services: Jacob Hovey
3rd Year Software Engineering.
I wanted to be a SCESoc Executive because SCESoc had really helped me find my place in Carleton engineering since my first year and given me a lot of opportunities to meet new people and build valuable skills. I wanted to take this position on as the next challenge in my personal growth, as well as to help other first year engineering students acquaint themselves with the school and community the way that the society helped me. I want to help the society continue to move in a positive direction after a fantastic year last year. I spent this summer working as an automation tester at Canadian Bank Note. My favourite thing to do on my down time is go for nature hikes and I love travelling!
Vice President Academic: Dharshatharan Aronan
4th Year Software Engineering.
I started getting involved with SCESoc in my first year because I wanted to be part of a community that was passionate about Computer and Software Engineering. The connections I've built and the opportunities that have come out of being involved in SCESoc personally has been unreal. Currently, I am working as a DevOps co-op at Ciena. I also work with a start up called LISN. Checkout my website www.dharsh.dev for things I'm currently thinking about. My goals with SCESoc this year are to ensure accessible advocacy, creating a platform to share knowledge, and to encourage and support projects for the community. I eat my pizza crust first.
Vice President Social: Marc Laundy
3rd Year Computer Systems Engineering.
I started as a second year representative with SCESoc and decided to take it a step further and join the executive council as Vice President Social. SCESoc has given me the opportunity to play a more integral role in maintaining a fun, engaging and collaborative environment within the engineering community at Carleton. Also, I write music and I can cook a mean steak so there's that.
Vice President Publications: Sarah Chow
3rd Year Software Engineering.
SCESoc allowed me to meet people in all years in the SCE department and I had so much fun last year as a director. I got involved this year as VP Pubs to get more people involved with the society! I just finished a summer co-op at CRA as an IT Developer and it was really cool! A few fun facts are I really enjoy rock climbing (bouldering), I'd love to do a Spartan race one day, and I can probably recite 90% of the musical, Hamilton.
Directors: Here's to the people that make SCESoc run!
Position
Name
Online Development Directors
Benni Evensen
Mentorship Coordinator
Javeria Sohail
Server Hosting Director
Saad Babur
Bren-Gelyn Padlan
Chair
Ryan Campbell
Secretary
Jessica Taylor
Accountability Officer
Dana El Sherif
Assistant Finance & Admin
Lachlan Alexander
Special Projects Coordinator
Prem Patel
Workshop / Event Coordinator
Faith Achile
Nabeel Azard
Amir Hazini
Project Coordinator
Faith Achile
Curriculum Creator
Mumtahin Farabi
Office Manager
Daniel Shifman
External Events Coordinator
Nkechi Chukwuma
Prem Patel
SCETok Director
Anna Bramble
1st Year Representatives
Angus Jull
Areej Mahmoud
2nd Year Representative
Mumtahin Farabi
Upper Year Representative
Cameron Davis
To email accountability: accountability@scesoc.ca