The Carleton Systems and Computer Engineering Society (SCESoc) is a society for the students of the Systems and Computer Engineering Department, which includes Biomedical and Electrical, Communications, Computer Systems, and Software Engineering.
We hold a large variety of events, such as professional and technical skill development workshops, social gatherings, and networking opportunities. Our goal is to help anybody (and everybody) branch out in SCE related fields, and have fun while doing so!
President: Cameron Davis
3rd Year Software Engineering with Biology Minor.
I wanted to be an executive because I've been involved with SCESoc since my first year at Carleton, and I see a lot of potential in the society and have always appreciated the opportunities it has given me. I wanted to make sure I was giving back to this society and its community and felt that an executive role is the best way of doing that! My past two CO-OPs I have been working at Nokia on the ION Services Team. My first summer with Nokia I worked mainly with data manipulation and SQL through Python and Visual Studio respectively. My 2nd summer at Nokia I was focused on creating Web Scraping solutions and further exploring data science. Something that you might not know about me is that I come from the small village of Carp here in Ottawa!
Email: president@scesoc.ca
Vice President Finance and Administration: Ryan Campbell
3rd Year Software Engineering.
I wanted to be an executive because I wanted to be a leader within the SCE community and to help enrich the lives of our members by providing services beneficial to their careers, education, and to provide settings for socialization. I've worked with the RCMP, and Carleton University's IoT lab covering a wide variety of topics. Currently, I'm working on an RFID signal decrypter using signal modulation. I once attempted to modify a PS3 controller and ended up soldering a hole through the circuit board.
Email: financeadmin@scesoc.ca
Vice President Services: Vacant
VP Services is in charge of many internal and external aspects of SCESoc, from office and merchandise all the way to outreach and company involvement!
Email: services@scesoc.ca
Vice President Academic: Varun Sindwani
2nd Year Software Engineering.
I wanted to be an executive because I had to self teach a lot of what I know and I don't want others to go through that. So I hope to create great tutorials/workshops to help people learn. If you want to check out a big project I'm currently working on, feel free to visit sindwani.com. Fun fact, I once stayed awake 3-4 days at a Hack-a-thon!
Email: academic@scesoc.ca
Vice President Social: Dharshatharan Aronan
3rd Year Software Engineering.
I was introduced to SCESoc in first year and through SCESoc I've gained friends and opportunities, which otherwise for a clueless first year international student could have been challenging. I some how owe SCESoc and it's members a few of my opportunities and, hell, even my first co-op. I believe that the connections you develop in a society like this is extremely valuable and I would like to give back to the community that has helped me grow. That's why I became an executive! I'm currently working on the side as a software developer with a startup called LISN, which is a podcast app that would revolutionize the podcast industry by allowing creators and users to create clips and share them. I'm a Full-stack Software developer co-op student for the summer, and I worked as a developer with WinWin Homesharing to build a platform for students to rent out at lower prices in return for their help with the elderly! I've not watched Game of Thrones or The Office, and I eat the crust of my pizza first!
Email: social@scesoc.ca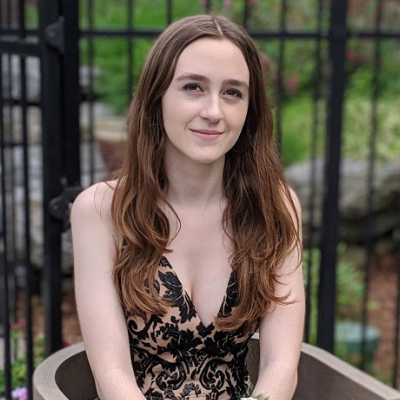 Vice President Publications: Nikita Yovchev
2nd Year Biomedical and Electrical Engineering.
I wanted to be an executive at SCESoc because I love the C-Eng community and wanted to be able to do more for our department! Being able to get information out to everyone in SCE is a big part of my job, as well as trying to get more people engaged! SCESoc has a wonderful community behind it, and we want to share it with everyone! I am currently working at BlackBerry as a Technical Project Management Student, which involves a lot of knowledge about programming, development, and making/producing builds for the products they provide. My favorite muffins are carrot muffins!
Email: publications@scesoc.ca
Directors: Here's to the People that make SCESoc run!
Position
Name
Online Development Directors
Benni Evensen
Rish Jain
Office Technician
Daniel Shifman
Chair
Jacob Hovey
Secretary
Myra Amoah
Accountability
Zeyad Bakr
First Year Representatives
Antonio Cinotti
Josh Cadieux
First Year Academic
John Biskupski
Amir Hazini
Second Year Representatives
Maven Uyttewaal
Marc Guadagno-Laundy
Benni Evensen
Third Year Representatives
Kevin Geng
Azizul Hasan
Special Projects Coordinators
Sarah Chow
Darwin Jull
Guy Morg
Social Events
Nathan MacDiarmid
John Biskupski
Server Hosting Directors
Ethan Bradley
Morgan Smith
Networking Workshops Director
Tram Truong
To email accountability: accountability@scesoc.ca